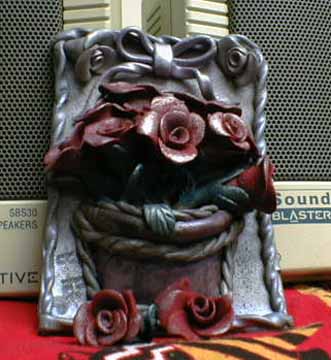 March 20, 1999. A memorial plaque I made for a co-worker, AllieB, whose mother had died.
This is my first effort in making roses on stems and since I did not reinforce the stems the roses began to fall off.
At first I felt bad and then I thought "Well, that's natural after all."
"It's the thought that counts." is really true with memorial artwork.