Ok I'm goofing around with Image Maps again. You can click on the various points of that picture there on the left, or you can play it safe and click on the links that are in text, e.g. 2Cane. There are links to the old Leopard Tutorial and to the WebCam reviews of animal cane replete with Screen Short, WebCam Logs and Digital pictures.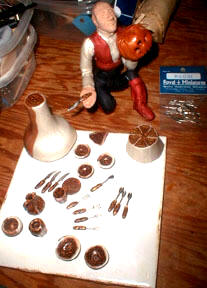 Leopard Cane Old Tutorials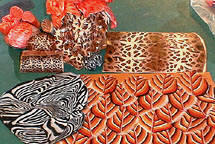 WebCam Clay Techniques-03: Tiger, Leopard, Zebra. Stargazer Lily, Tiger Lily, Roses, Orchids, Basket Weave, Leaves, Hanging Hankies, Fan Folds, Three Color Blends.