ClayMates:

http://www.bpcg.org.uk/gallery.html

Sue Heaser uses faux stone to do faux pietre dure.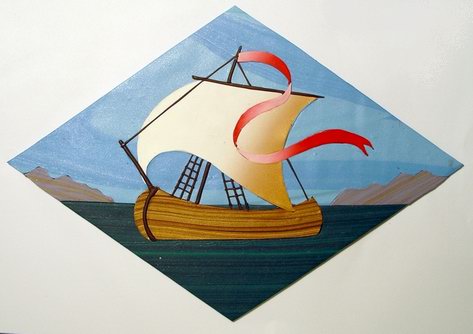 For more real examples of pietre dure for inspiration check Wikipedia
http://en.wikipedia.org/wiki/Pietra_dura





"History
Inlay work on delicate shives of precious stone began in the workshops of Florence in Italy around the end of the 16th century. This was known as "pietra dura". The Italians had created a classic artistic form and held a monopoly over it. From 1630 onwards pietra dura appeared on moveable, small objects as decorative panels, with bird and flower motifs, suitable for cabinet fronts and table tops. Unlike the pietra dura of Italy and particularly the Florentine tradition, Indian inlay work is not three-dimensional but more flat. The European birds have been replaced by the Indian kingfisher, myna, and red-breasted parakeet."

From: http://www.stoneinlay.com/stoneart/inlay.htm
Nice pictures on that page too.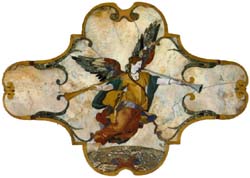 "Agate, Amethyst, Pink, Blue & Green Aventurine, Carnelian, Jasper, Lapis-Lazuli, Melachite, Moss-Agate, Mother of Pearl, Sodalite, Tigerís Eye, Serpentine, White Jasper, Chalcedony, Hematite, Onex-Marble, "

Are the precious stones the inlay artists work with. So I figure we got to get some pictures of these real stones and then reverse engineer the clay mix.

We already have two Malachite tutorials:
Biz-Archive/Faux/Malachite/2002-Thm.htm

Faux/Malachite/FauxMalachiteGrp.htm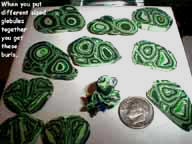 Malachite is botryoidal, meaning they form in clusters like grapes. The copper in Malachite gives it the green hues and the real stuff looks like this
http://images.google.com/images?hl=en&q=malachite&ie=UTF-8&oe=UTF-8&sa=N&tab=wi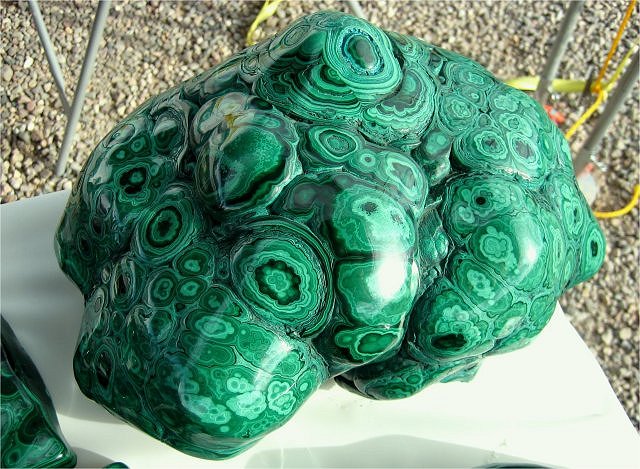 http://skywalker.cochise.edu/wellerr/mineral/malachite/6malachite-africanart3230.jpg is the origin of that photo.

Ok, this malachite technique, when done with layers of other colors, can any botryoidal stone, check it out in red and pink
http://www.newark.osu.edu/facultystaff/personal/jstjohn/Documents/Common-minerals/Rhodochrosite_files/image024.jpg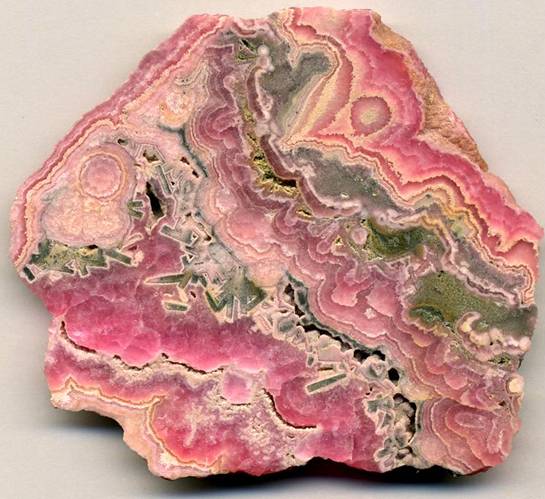 http://en.wikipedia.org/wiki/Chrysocolla or done in blue hues.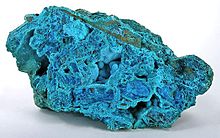 just change the color, and in the case of the last picture I'd switch from sheets of clay to a blend that's done as a fan fold, like the purple and pearl petal..
Biz-Archive/Flowers/PurplePearl/003.htm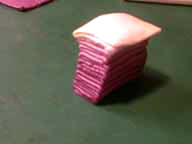 Take that malachite technique, change the colors and make agate slices. Lots of translucent in the colors (mixed from the primary colors to the secondary colors to preserve the translucent quality) layer it up, cut circles, bend in a bowl shape and slice. Easy Breezy.
http://www.juniorgeo.co.uk/images/Smagateslice.jpg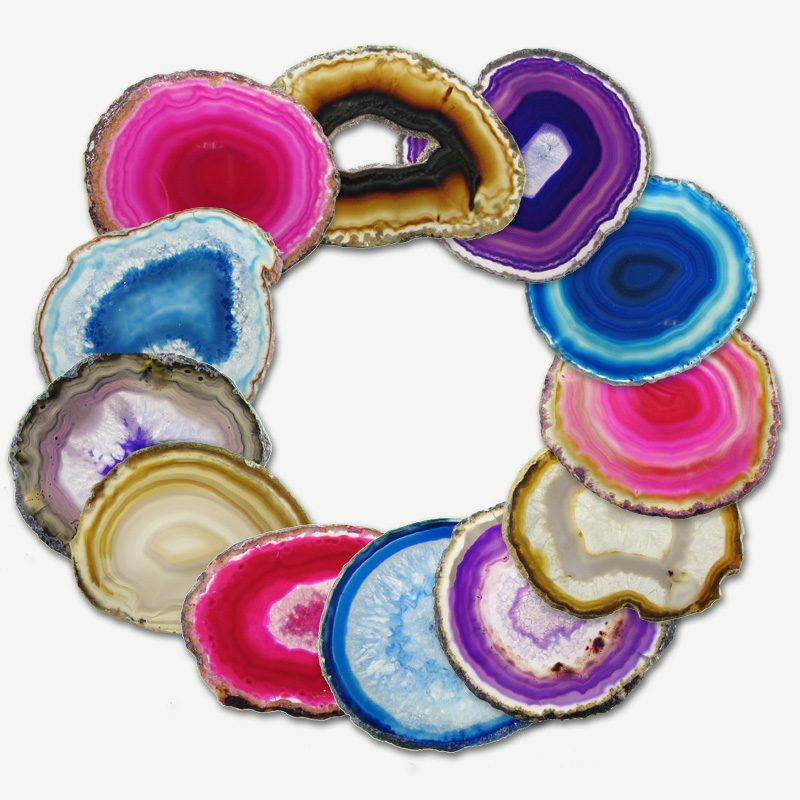 Remember if it's a dot, it's a snake of clay. If it is a line, it's a sheet of clay. If there's a gradation of colors, it's a blend. But if it makes a circle it's stacked sheets, cut into circles and bent before slicing. Yeah, that's the ticket.

Ever see Leopard Spot Jasper?
http://www.birdhouselet.com/leopard%20jasper.gif
I got to find a better picture of this stuff. Always blows my mind, but I'm an easy date. But I digress....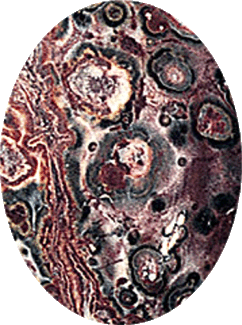 Turquoise, this early tute I was looking for a mix I could carve and not use paint for the matrix
Biz-Archive/Faux/Turquoise/Turquoise-Grp.htm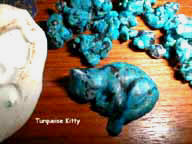 the real stuff...

http://en.wikipedia.org/wiki/Turquoise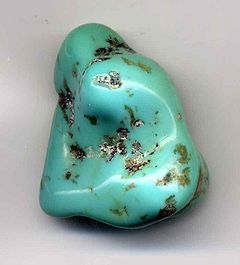 1999 Lapis Lazuli
Biz-Archive/Faux/Lapis/Tutorial-thm.htm
I wasn't all that thrilled with this experiment, could be one to revisit with another effort
the real stuff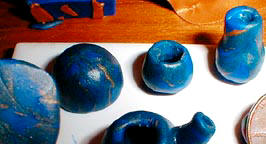 http://en.wikipedia.org/wiki/Lapis_lazuli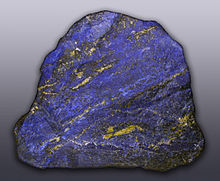 Tigers Eye experiments
http://www.norajean.com/2007/12-27-TigersEyeBeads/Index.htm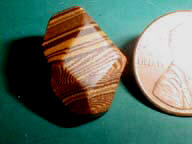 and the real stuff
http://en.wikipedia.org/wiki/Tiger's_eye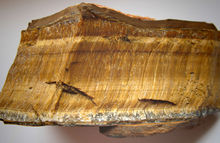 I made some mini key lime pie mix with a green made from yellow and blue (better translucent mixing from the primary colors) and a whole lot of solid translucent and it came out looking like light green jade. But jade can come in a whole lot of hues.

http://images.google.com/images?svnum=10&hl=en&lr=&q=jade+stone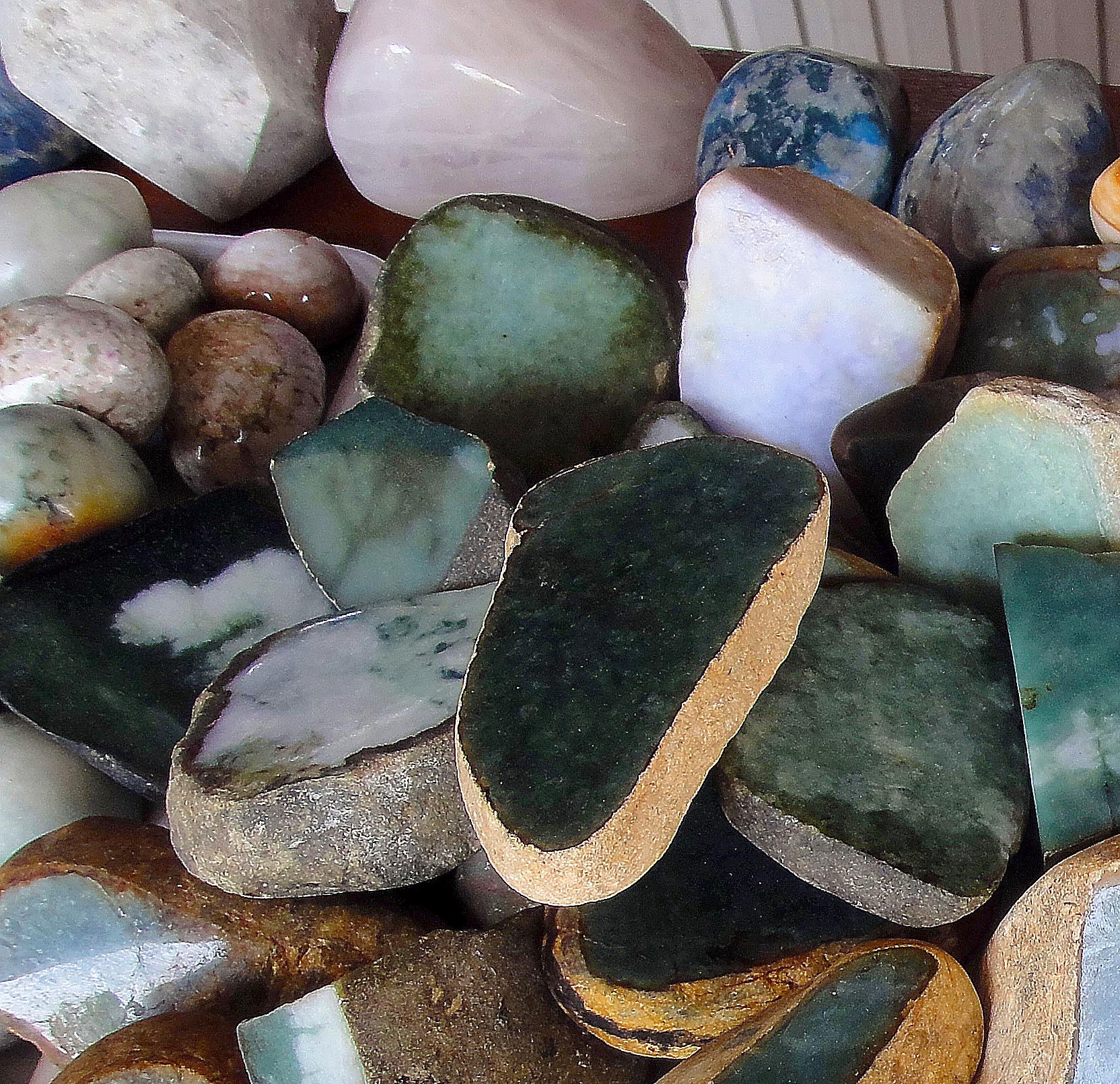 So you can have jade that looks like watered down milk to almost emerald. If someone says "Your jade is too light/dark/got matrix...." etc, just tell them that they have not seen the variation that real jade has, evidently.

One thing nice about learning how to do faux stone is everyone can use it in some way. Make things for the doll house. Make jewelry. Cover boxes. Do a entire figure out of alabaster, give it a lot of eye make up and call it Egyptian. There's a lot of cross over use for these clay mixes. But we got to start with a study of geology first. That's how I was taught now to make malachite, from a wandering geologist I met at the De Young Museum. I was oogling a malachite sculpture and was thinking out loud "How is that formed in nature? Dang!" and he walked up and explained it to me. I explained the medium I was working in and we brain stormed for a minute and figured it out right there. I tell ya, if I wasn't already married he'd have been in big trouble. "Look out Geology Man, a crazy clayer is after you." LOL

He was really cute. You know the type. You got to look at your shoes while he's talking so you can actually hear him. LOL

Oh late night silliness, let me send this out.

xoxo

NJ